Welcome to The Chateau de Bellefond!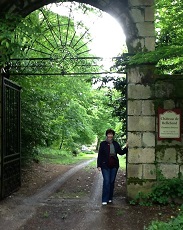 Have you ever dreamed of staying in a restored 13th century rural French castle, surrounded by nature, a picturesque lake and beautiful gardens? Visit us at the Chateau de Bellefond and let us help your dream come true!
The Chateau de Bellefond is surrounded by it's own 12-hectare estate in Lagrauliere, Coreze, in the Limousin region of France. We offer both the main Chateau and the Gites for weddings, seminars, and holiday vacations. The Chateau sleeps 27 people in 14 bedrooms and the 3 Gites a further 17 people. All modern conveniences are Read More....