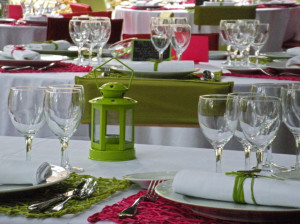 We are now accepting reservations for weddings, birthday parties, seminars or other group events!
Please book well in advance of your special event.
If you wish to contact us now for more information, please click here to go to our Contact page…
Our indoor dining room will accomodate 32 seated guests, but we have ample space for 200 to 300 guests outdoors!
Tents may be placed on our grounds, with permission as to the precise location.
The photos below show several happy events previously held at Château de Bellefond.