Below this small slide-show of images of the dining and kitchen areas of the Chateau Bellefond are further details of what the chateau offers in these areas…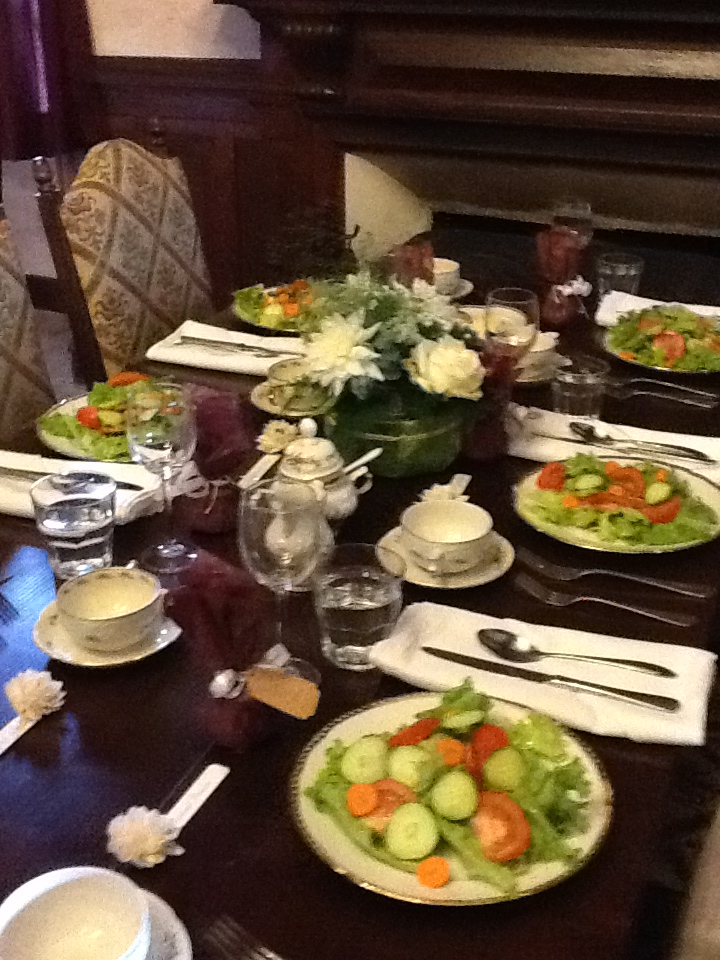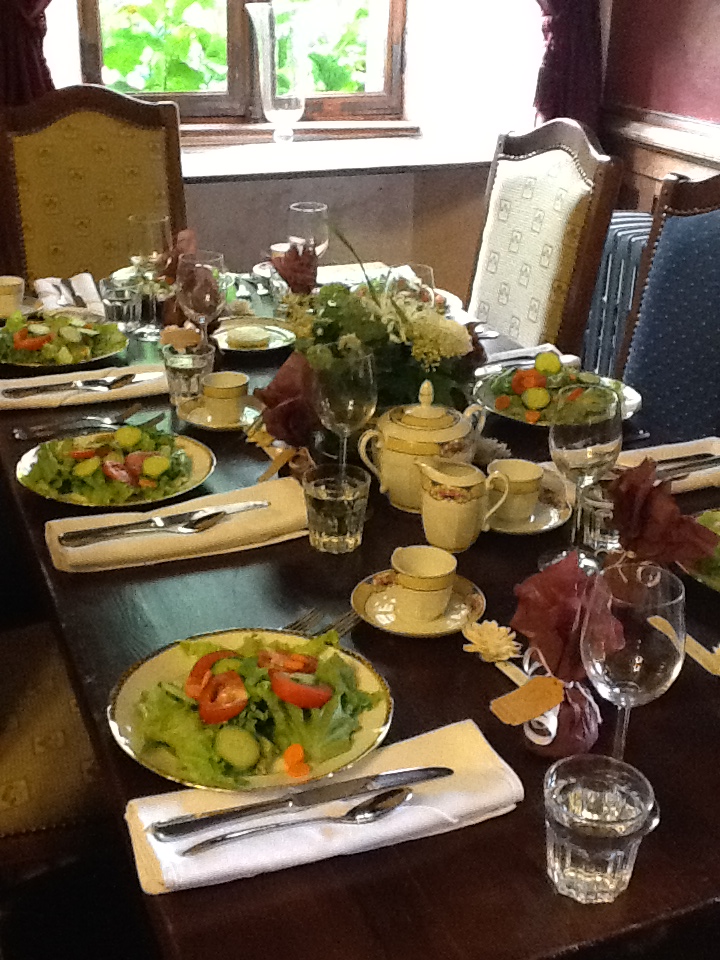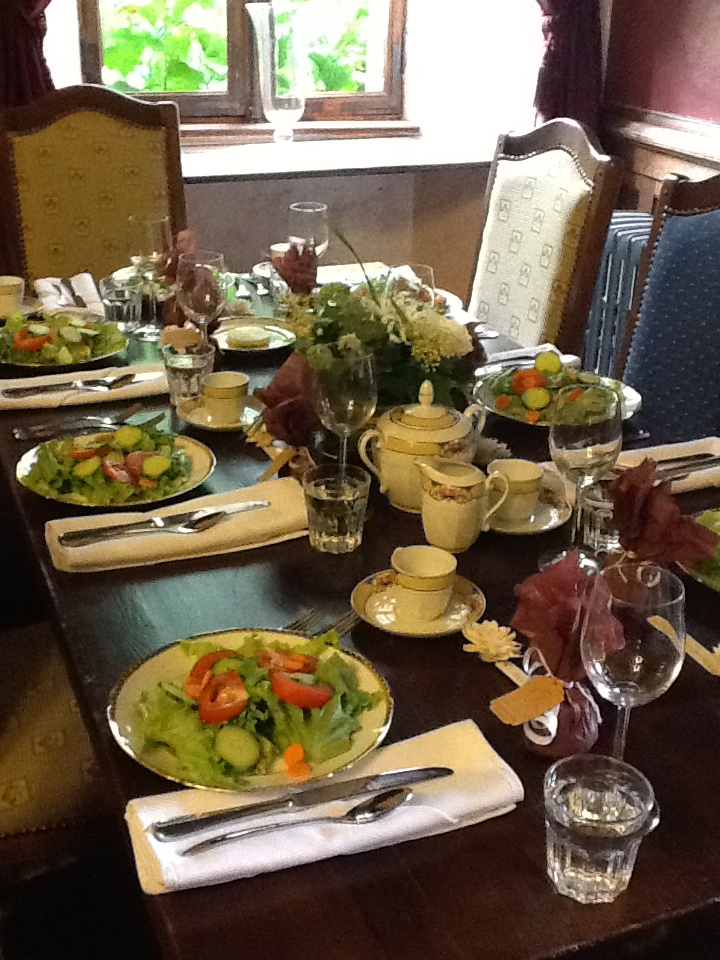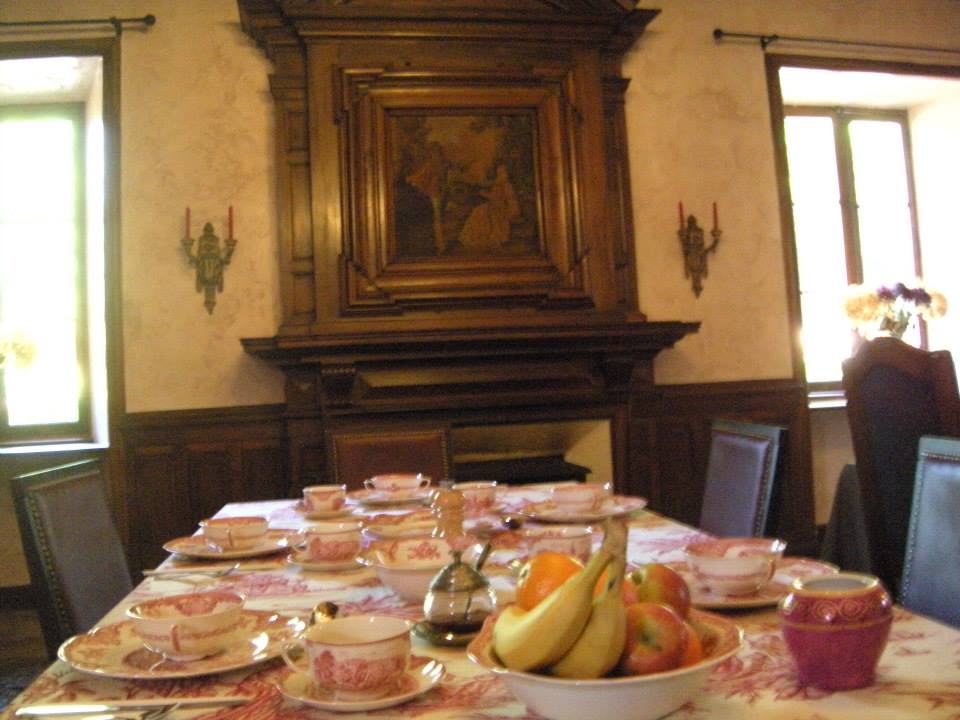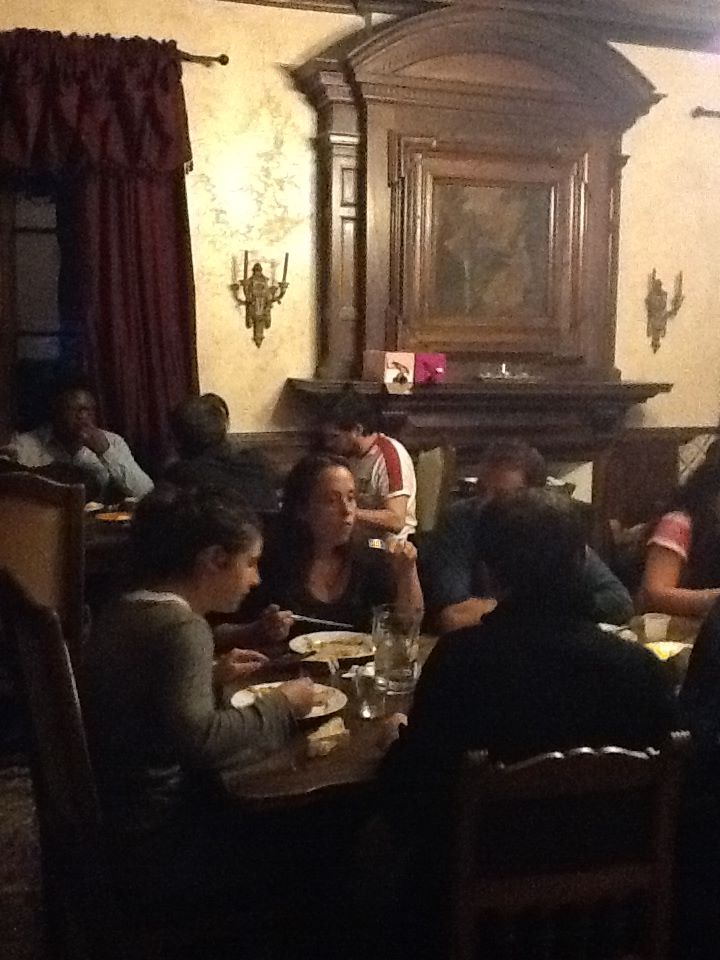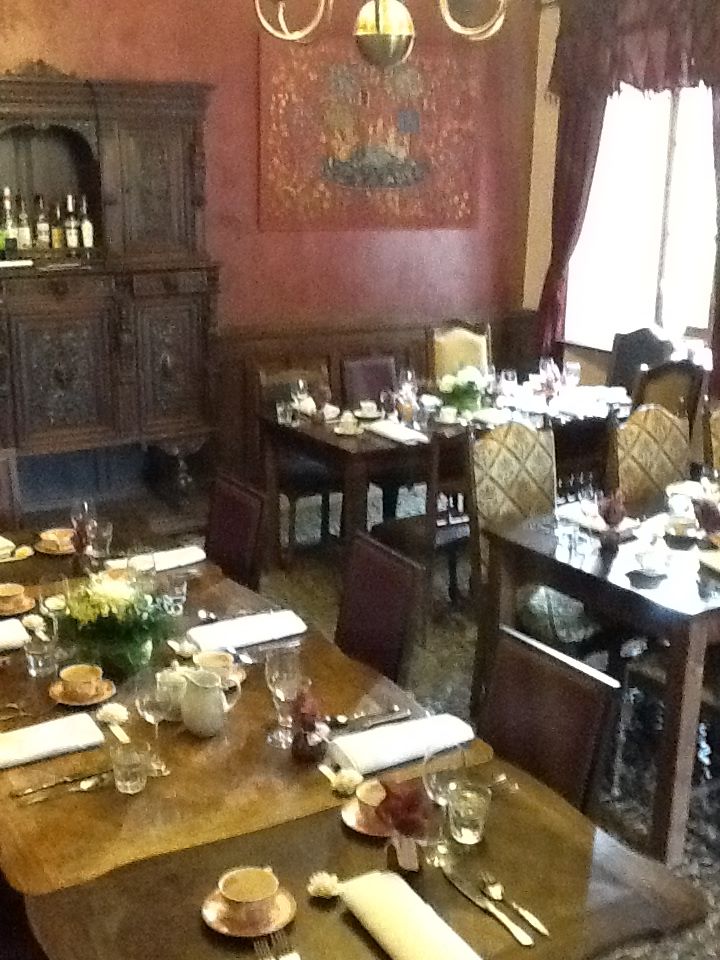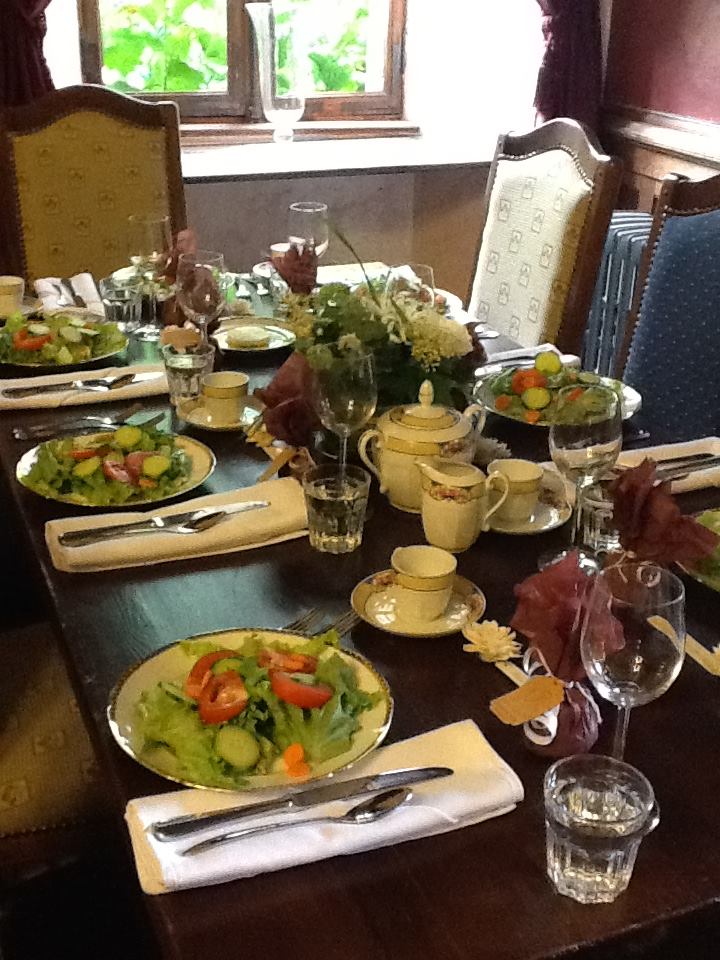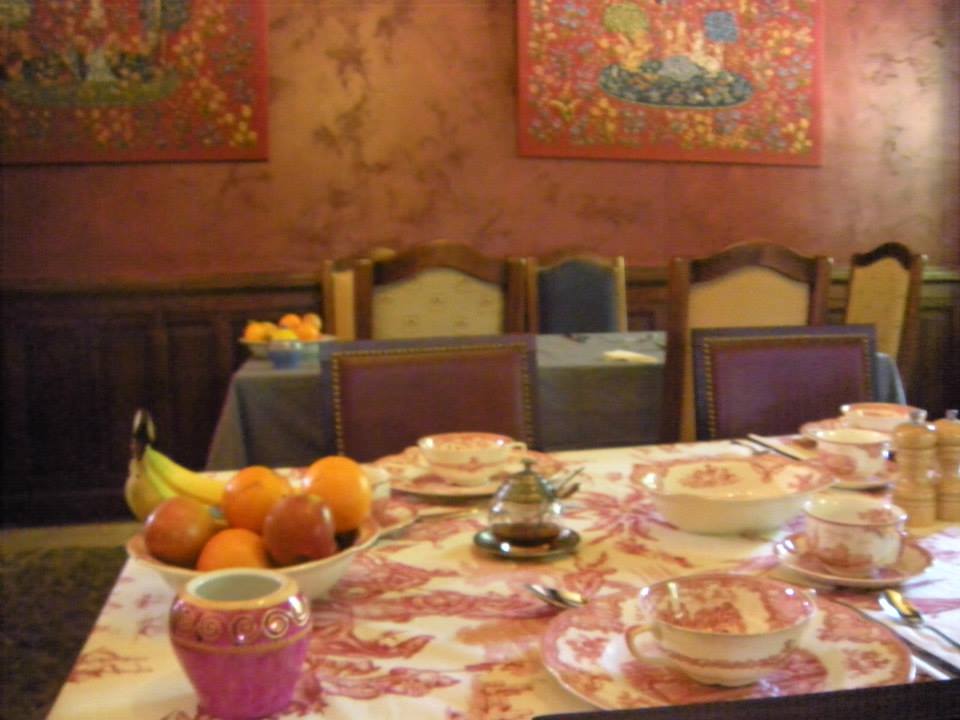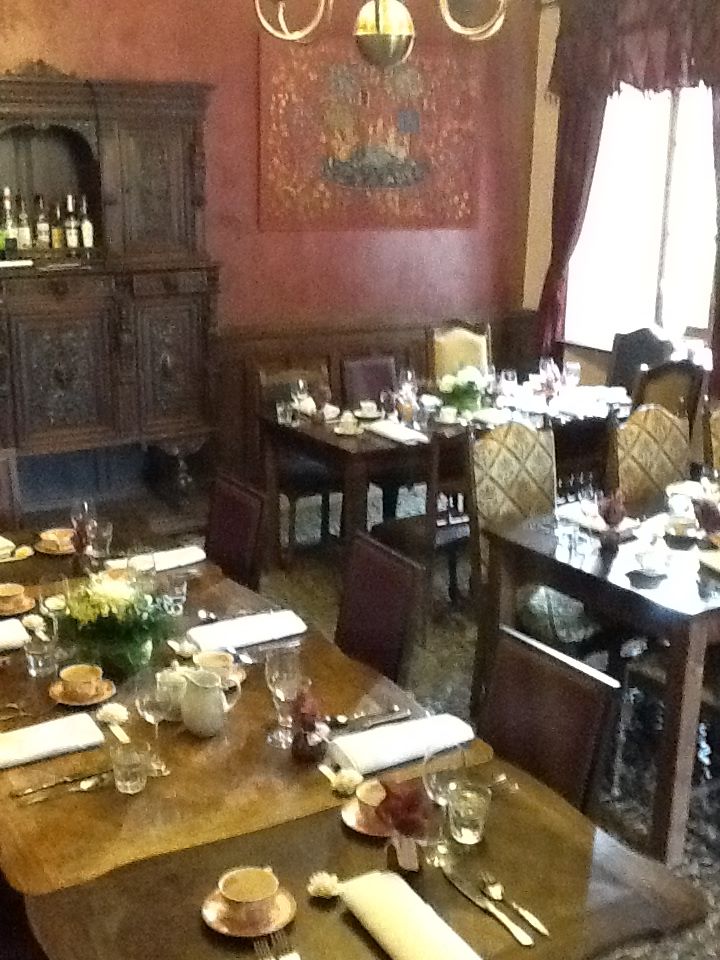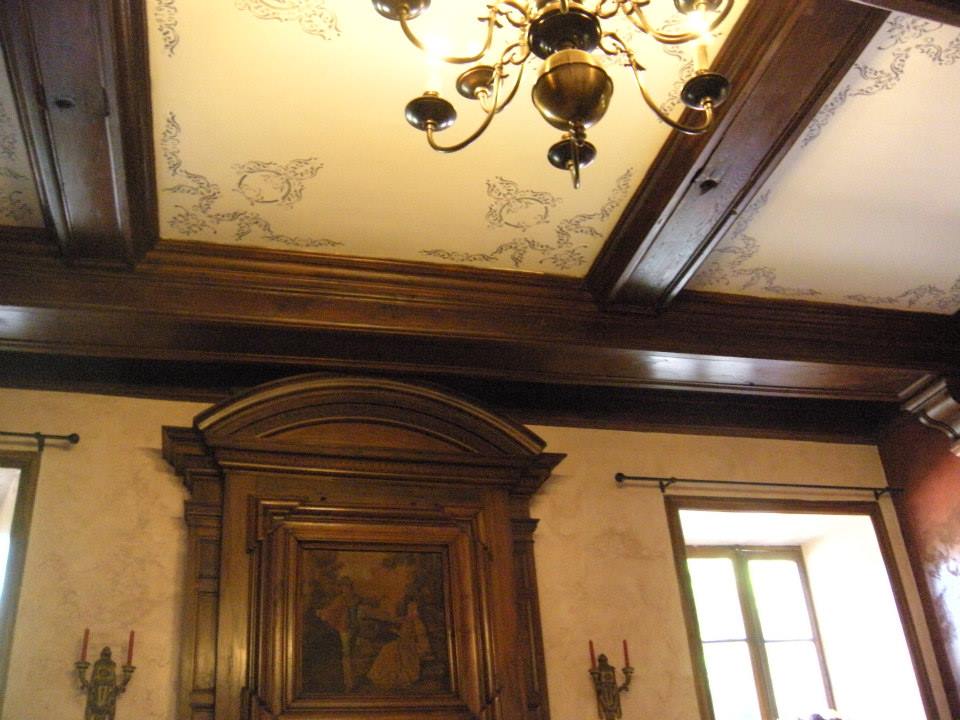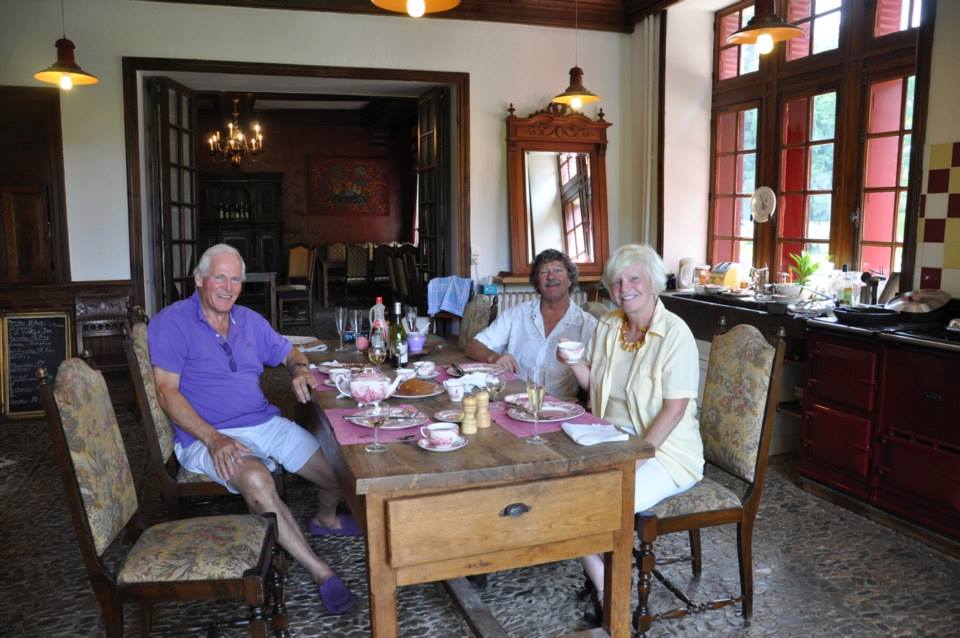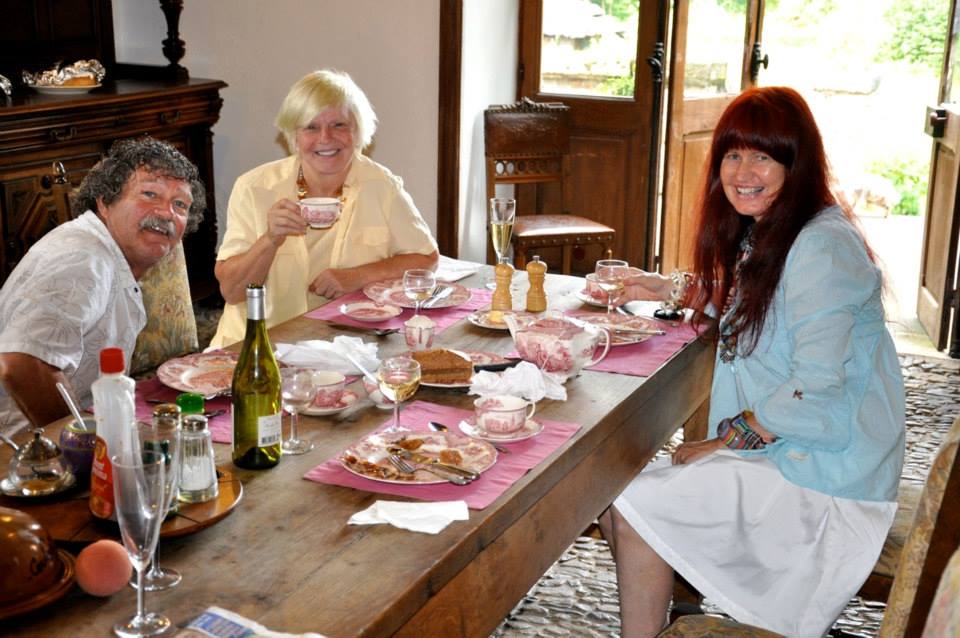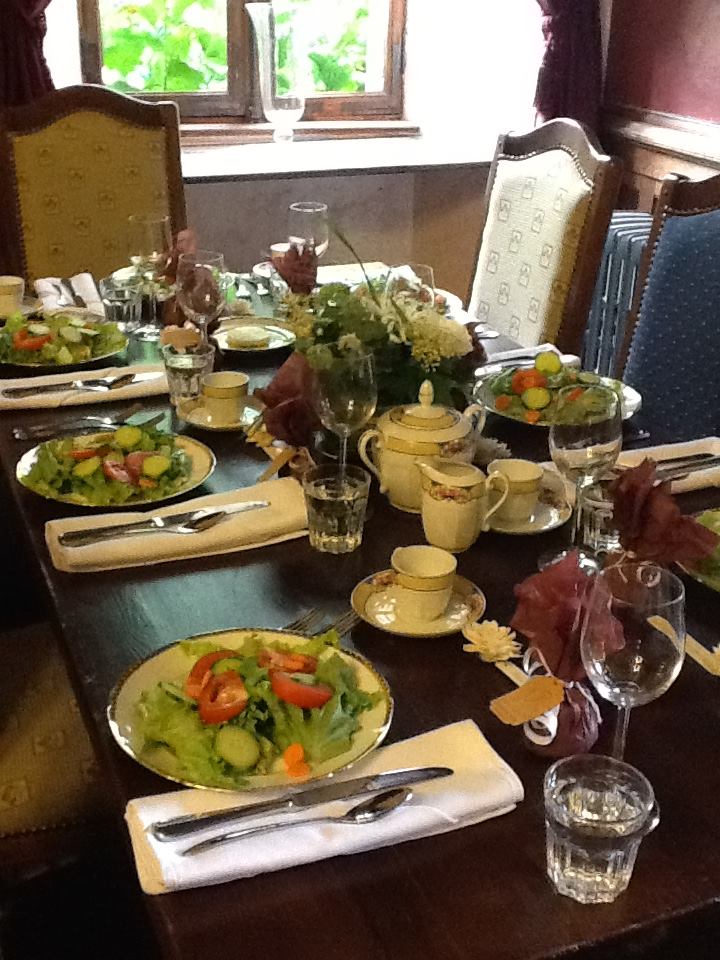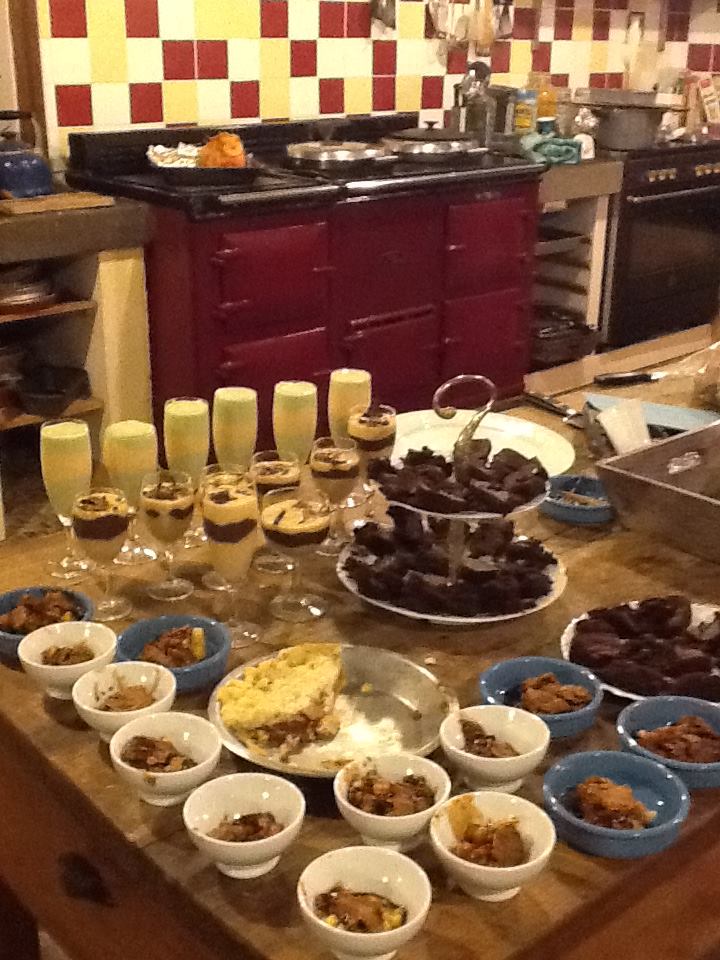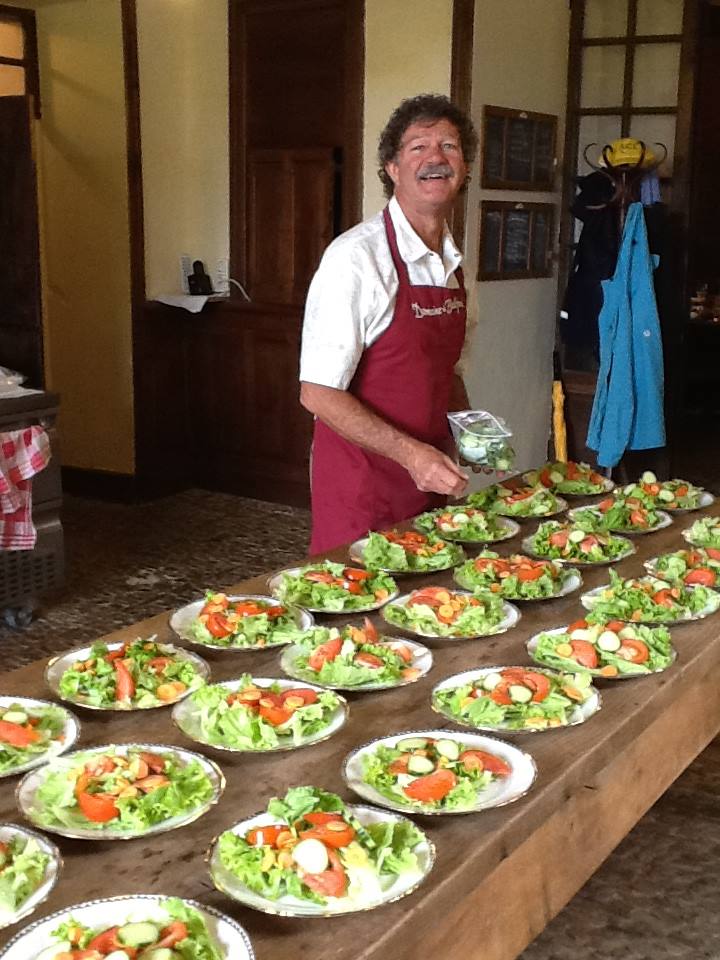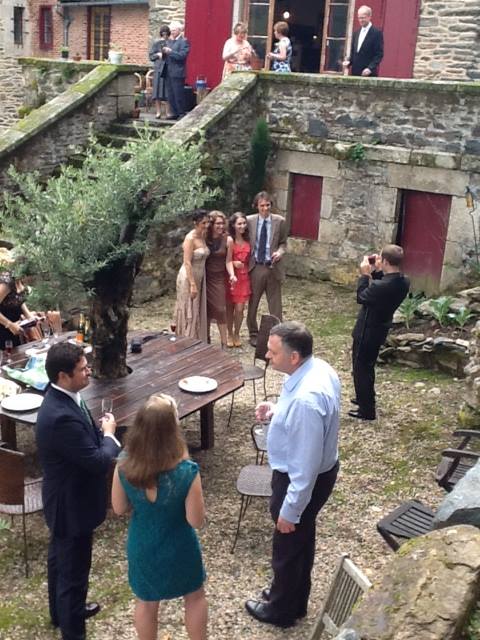 Beautiful ancient paizo cobblestone floors in the entrance/reception
room, dining room, and kitchen. 10′ ceilings throughout.
Dining room with original wood paneling, and wood stove/fireplace.
Hand painted stenciled vaulted ceiling.
Dining room furniture to accommodate 32.  Large buffet and amply stocked china, silverware, and glasses.
French doors between dining room and kitchen can be opened to
make one large room.
Kitchen furniture will accommodate 8 diners.
Huge beautiful kitchen, with a slate sink, and Louis XIV furnishings.
Aga range with four ovens. (propane)
French doors from the kitchen open to the rear terraces. Exterior
stairs from the terrace lead to private lake, Mediterranean garden,
and hiking paths.
Dishwasher/pantry room with wine cooler and two refrigerators,
commercial dishwasher (500 plates per hour!), sink and large counter
space.
Laundry/utility room with washer, dryer, ironing machine, and
freezer. Shelves with additional towels and bed linens. Outdoor
pulley system clothesline accessible through window in laundry room.
Separate WC between dishwasher/pantry room and laundry/utility
room.
One bedroom on ground level, with sink, shower, and large closet.
Full bed with armoire and several chairs.